Cross Keys | Wetherspoon | Famous Peterhead Pub 9 Back Gate
Wetherspoon Cross Keys Peterhead Pub & Bar, 9 Back Street, AB42 1TH
Update Information from Peterhead Wetherspoon Cross Key.
Fancy a breakfast?
Served from 08:00-11:30!
Main menu served from 11:30-23:00
Bar serving alcohol from 09:00-midnight & 1am Friday / Saturday
Order on the app for service to your table, or at the bar for more specific service!
Free refill on all hot drinks! Buy your mug for £1.20! Talk about affordable right
On average, as a collective average, meals hit your table within 8 minutes. More time for enjoying your day!!
New Menu
This pub occupies a site at the junction of Chapel Street and Back Street.
The latter once marked the farthest limit of the town.
Chapel Street acquired its name after the episcopal chapel was erected on the site of this pub in 1747, at a cost of £467, seating about 600.
It was dedicated to St Peter, whose emblem is two cross keys symbolising the keys to heaven.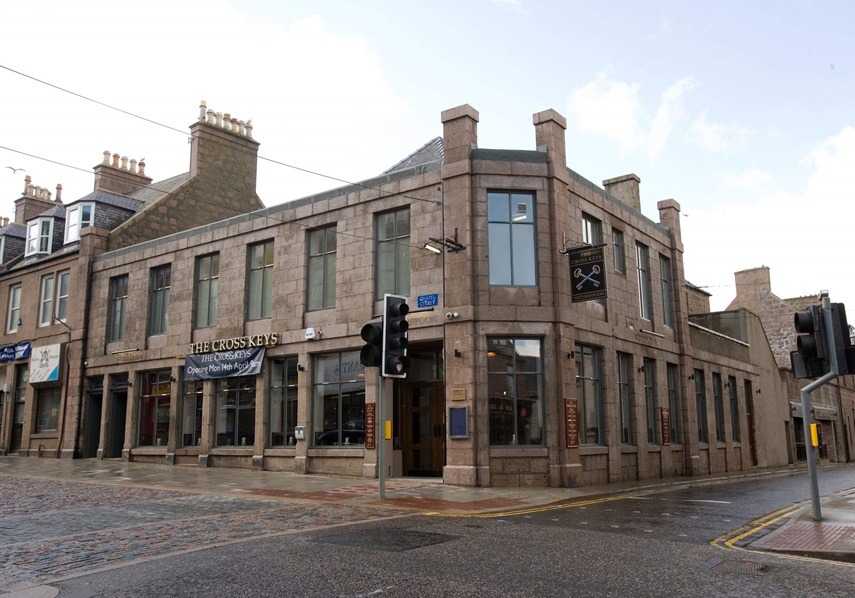 Centuries earlier, Peterhead's first church had also been dedicated to the saint and it is thought that the town's long association with St Peter is the origin of its name.
Use the Wetherspoon app and we'll bring your food and drink to your table. Click here for more information.

Follow Peterhead.Live

Contact
9 Back Street,
Peterhead
AB42 1TH
Opening hours
Monday

Tuesday

Wednesday

Thursday

Friday

Saturday

Sunday