SeaFest Peterhead lined-up to have a promising first event
Peterhead's Seagate will be a hive of activity this weekend as the first SeaFest Peterhead seafood festival kicks off.
Taking place on Saturday (September 9) from 11am to 4pm at the harbour, organisers expect thousands of people to be in attendance, with a series of events taking place throughout the day.
A new seafood demonstration from Jayson Byles of East Neuk Seaweed has been added to the roster which also sees five of the north-east's top chefs, including Kevin Dalgleish and Graham Mitchell, cooking quality seafood dishes live.
Delivering his interactive show throughout the event in the Blue Toon, festival goers are sure to leave inspired by seaweed forager, Jayson, who regularly hosts wild cooking workshops.
The ESS Kitchen has also grown and will see the local firm's culinary director of Compass Scotland and ESS Offshore, Graham Singer, lead a team of student chef demonstrations.
Youngsters will be cooking up one of the north-east's most popular seafood dishes, Cullen skink, langoustine in garlic oil, pan fried calamari, pan fried fillet of cod or haddock and smoked scallops.
Tasters of the above dishes will be available for attendees in the ESS Kitchen marquee to try so it is advised to bag seats at the front quickly.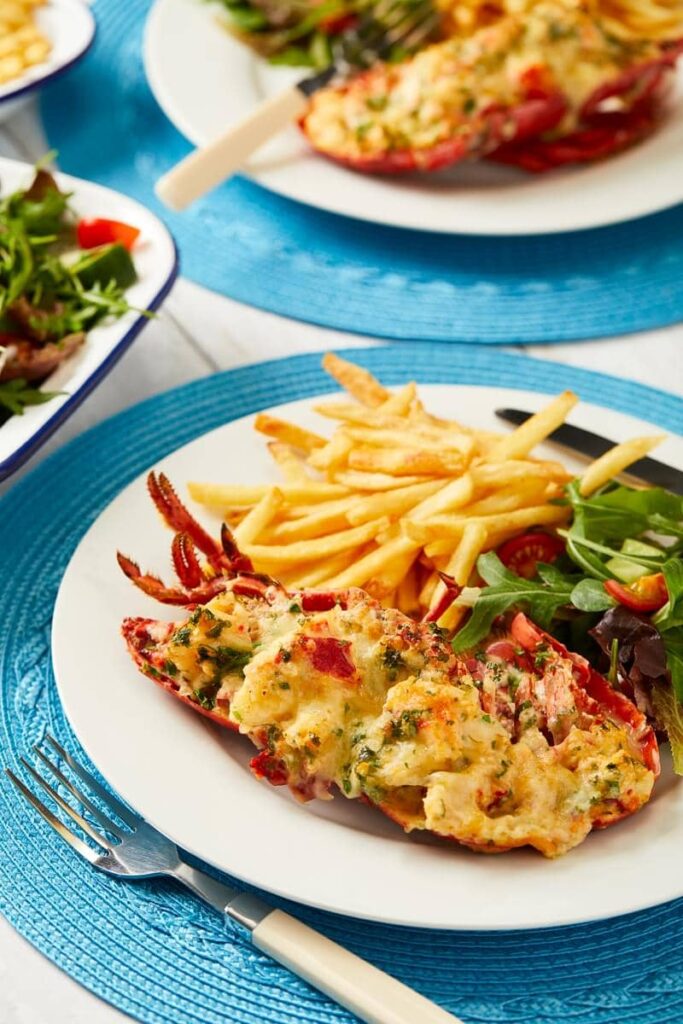 Around 60 different vendors will be in attendance with everything from seafood to home bakes, to confectionary, condiments, kombucha and more being served up.
The live demonstration of the RNLI and other emergency services is "not be missed" at 1pm and is one of the festival's main attractions. A dramatic scene will unfold in the harbour and revellers will get the chance to witness the various emergency service teams in action as if they were responding to a real incident. The units will be in operation, therefore if a real emergency incident does occur, the services will be deployed immediately.
Live cooking demonstrations in both the ESS Kitchen and the Seafood Scotland Kitchen will take place, as will a fish filleting masterclass.
Ronnie Kelman, managing director of ESS, Energy, Government & Infrastructure, is proud the firm is involved.
He said: "ESS is delighted to be supporting SeaFest Peterhead this weekend. Our chefs are looking forward to cooking with some great local ingredients, and we'll be bringing some of our junior team members along to broaden their experience of catering for special events.
"Developing future talent is very important to us and our trainee chefs are excited about the opportunity to be involved in the festival."
Local dance and community groups such as Lawrence Dance Academy, Zumba by Kate, Dancercize with Anne and Dance Joy Studio to name a few will also be performing on the day.
Jimmy Buchan, chair of SeaFest Peterhead, said: "Our team of volunteers have been working hard to ensure there really is something for everyone at SeaFest Peterhead.
"There's so much on offer at this new festival and we hope the public really get behind it and come and try some of the delicious food we'll have on offer. The RNLI and emergency services demonstration is going to be energetic but will also show festival goers how these incredible teams respond to emergency calls miles offshore.
"SeaFest Peterhead really is the ultimate showcase of the north-east of Scotland's sustainable fishing industry and we're very proud to see it come to fruition."
The event is free to attend and family friendly.