Grey Seals – 12 Facts You Need to Know
Aberdeenshire coordinator of British Divers Marine Life Rescue are aware to us about some facts about grey seals
As some of you may know November to January is the start of the grey seal pupping season or as we know them white coats.
Some facts about grey seals
When grey seals are born, they have a fluffy white coat called their 'lanugo'. This helps to keep them warm while they are developing a thick layer of blubber by drinking their mother's incredibly rich, fatty milk.

Pups will then start to moult their white coat at different ages, with some fully moulted by around 2 weeks old and others still holding onto a few tufts of it at 4 weeks old!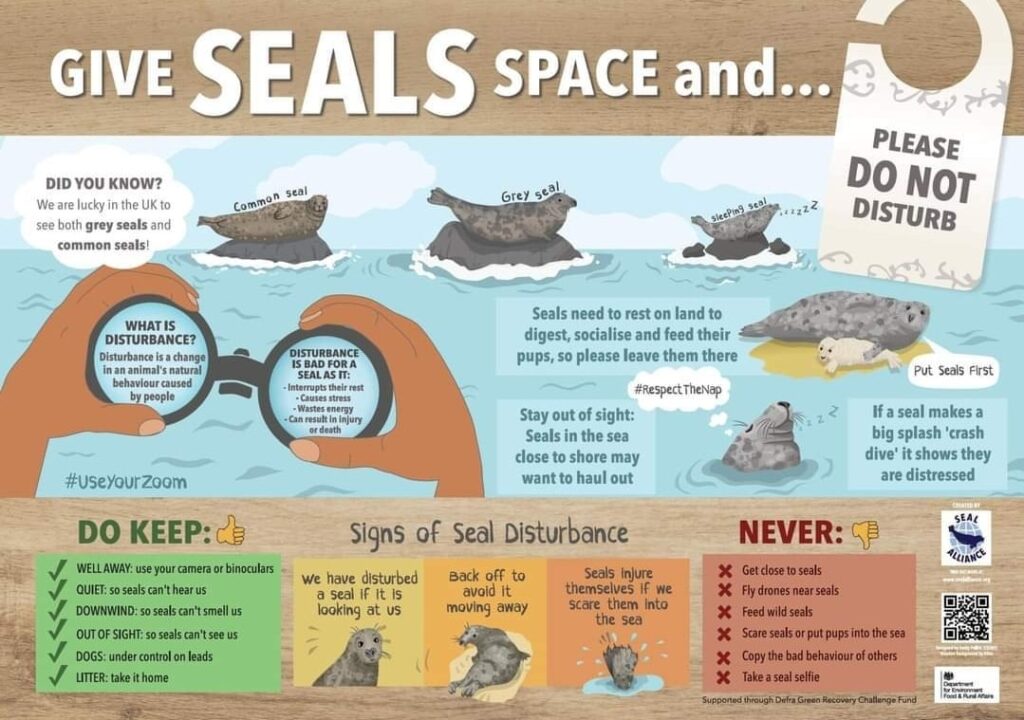 As their white coat moults it reveals their grey adult coat, and their unique individual coat pattern.
So when we see a seal pup with a white coat, we can get a good idea of its approximate age and whether it has been weaned from its mother yet or not (this happens at around 16-21 days old).
This is really important information for our Medics to be aware of when attending call-outs, as it will impact how they conduct their assessment and decision-making.
If you spot a lone white coat (or any seal pup) and are concerned, remember to give them plenty of space and DO NOT touch them or try to return them to the water. Call the BDMLR Hotline on 01825 765546 as soon as possible for further advice.
Fun fact: common seal pups moult their white coat while still in their mums' womb.
Many thanks for reading
Stacey Esson
Aberdeenshire coordinator
British Divers Marine Life Rescue
Lime House, Regency Close, Uckfield TN22 1DS
Hq Office: +44 (0)1825 765546
Email: stacey.esson@bdmlr.org.uk 
www.bdmlr.org.uk