Robert Burns Statue – New York City, Central Park.
Robert Burns is a bronze portrait statue of Robert Burns by John Steell.
Four versions exist, in New York City (United States), Dundee (Scotland), London (England), and Dunedin (New Zealand).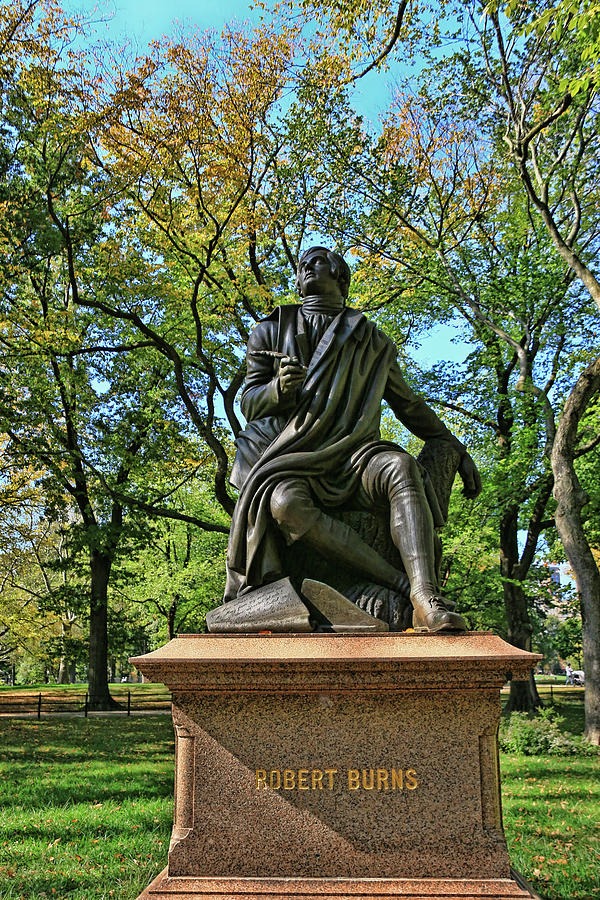 The memorial sculpture in Manhattan's Central Park was cast c. 1880 and dedicated on 2 October 1880.
It was the first statue of Burns to be erected outside Scotland and was a gift to the City of New York from Saint Andrew's Society of the State of New York and the Scottish-American community.
Robert Burns was born in 1759, in Alloway, Scotland, to William and Agnes Brown Burnes. Like his father, Burns was a tenant farmer.
However, toward the end of his life he became an excise collector in Dumfries, where he died in 1796; throughout his life he was also a practicing poet.
His poetry recorded and celebrated aspects of farm life, regional experience, traditional culture, class culture and distinctions, and religious practice. He is considered the national poet of Scotland.