Peterhead History very rich and interesting
Peterhead History, everything that is possible you didn't even know
The Plague came to town of Peterhead in 1645, it allegedly arrived in the town via a trunk of clothing that was sent to a maid servant working in the town.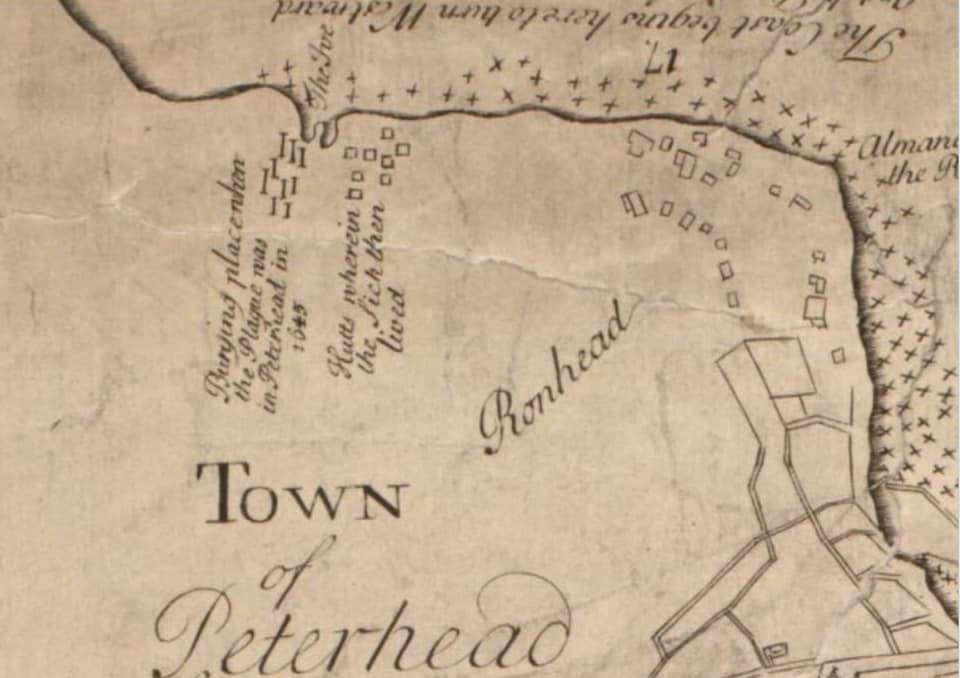 Such was the fear of the plague that the sick and dying were transported to wooden huts, then outside of town, and left to die.
After several weeks the bodies were thrown into large pits full of lime and the huts were burned to the ground, it's said no one went near the place for a hundred years!
The old map shows the location of the plague huts, the modern day photo shows the general area where the huts stood.

Credit by Kenny Bruce